Faith & Community
Catholic Church in Historic Downtown Santa Ana
Come join us in worship!
Mass Times / Misas
Saturday
5:00 PM
7:00 PM Spanish
SUnday
7:00 AM Spanish
9:00 AM
11:00 AM
1:00 PM Spanish
7:00 PM Spanish
Mon – Fri
12:10 PM
7:00 PM Spanish (Mon & Fri Only)
Confession, Adoration, & Rosary Times
COnfession
Every Saturday at 3:30 PM
Adoration
Holy Hour every Thursday 6pm – 7pm
First Friday of the month, following 7pm mass through 5am on Saturday
Rosary
First Saturday of every month at 4:30 PM in the church
Office Hours
Monday – Friday 10 AM – 1 PM, 2 – 6 PM

Actualización:
Horas temporales de oficina:
Lunes a Viernes
10 AM – 1 PM, 2 – 6 PM
For baptisms, weddings, and funeral information, please call the parish office.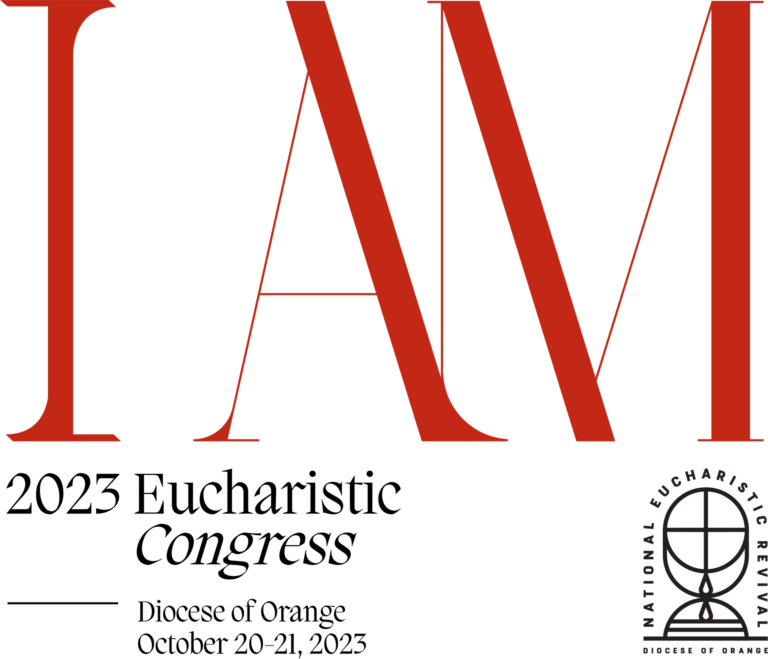 This coming October 20 and 21, in response to the Bishops' call for a National Eucharistic Revival, the Diocese of Orange will host a Eucharistic Congress. This event will invite people from all walks of life to gather in anticipation of the nearness of God. Through powerful speakers, transformative prayer, and Sacramental celebrations, we will experience the life that flows from His existence, meeting Him in the reality of His Presence. Learn More ›
Please keep these loved ones in prayer for Health and special intentions
Prayer Intentions
Teordora Saldana, Graciela Gonzalez, Howard and Clara Crossen, Helen P. Moraga, Rafael and Fiadora Saldaña, Alexandria Hernandez, Lenny Flores, Gus Rodriguez, Eric Perez, Rony May, Fernando Guardado Sr., Nancy Tapia, Mario Acosta Lopez, Kelly Botto, Jane De Paolo, Juan Manuel Calderon, Fr. Effrain Flores, Pedro Aveyaneda, Maria Del Refugio Paulin, Beto Leal, Elena Lopez, Jorje Garcia, Susana Garcia, Marcy Argeta, Eva Galindo, Manuel Ruiz, Armando Vegdeleno, Rafael Magdeleno, Virginia Castañeda, Paublo Orendia, Rafael Tapia, Mayra Orosco-Sanchez, Enriqueta Masías, Yadit Martinez, Jovani Cisneros, Juan Calderon, Bertha Bencomo, Elena Lopez, Laura Flores, Jose Coto, Catalina Valenzuela and family, Maria Natividad Payan, Esther Quintero, Iris Ramirez, Jairo Gomez
Online Donation
You may donate to Saint Joseph Church securely without creating an account for a one-time gift or arrange recurring donations such as Weekly Sunday Collections, Building Fund, and so on.
Donate Now